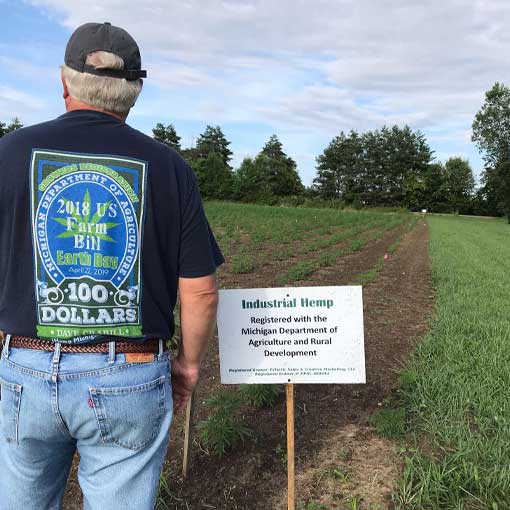 On Earth Day, April 22, 2019, Dave obtained growing permits for industrial hemp for $100. Dave and the iHemp Michigan team hosted a meeting to complete the paperwork just prior to meeting with the Michigan Department of Agriculture and Rural Development. Dave waited until the end of that day to get his paperwork processed and was issued #HPGL-000044. 
Over 500 permits were issued during 2019.
In 2019 he and Jeff Dennings grew 3,000 non-feminized plants on an acre of land in Swartz Creek on the Dennings Family Farm.
The amount of labor and expense involved in the 2019 harvest was an eye-opener. We managed to harvest, dry and buck the flower into super sacks and deliver our crop to a processor for extraction. 
Our Full Spectrum CBD Distilate is what we used for our initial product development. We now also partner with other growers who have developed professional packaging and labeling.
The Associated Press came out to our field and photographed the crop.
They later came to our drying barn and included footage in a video.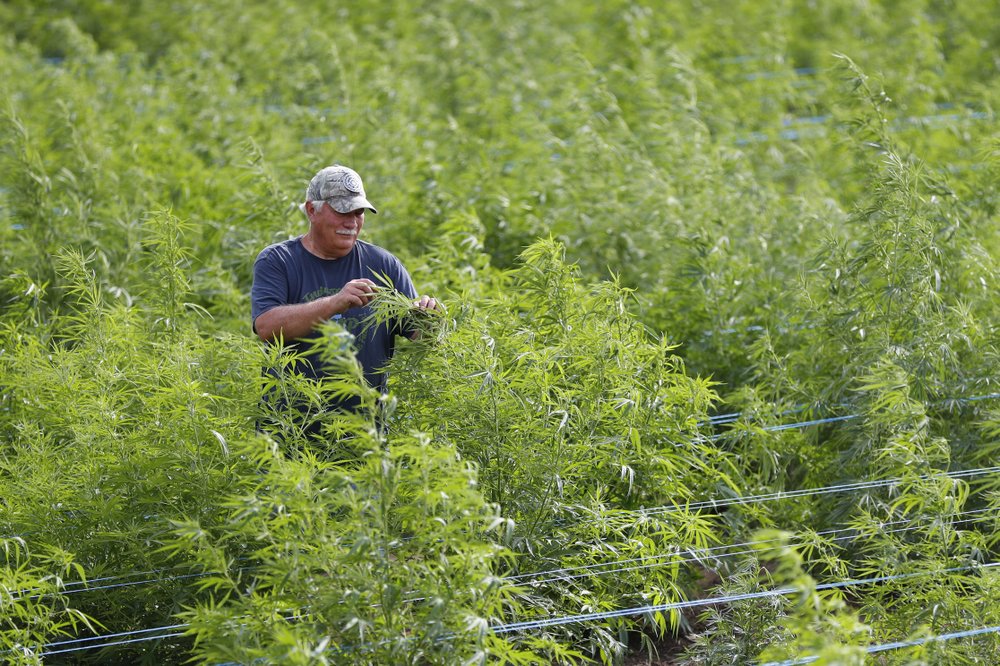 Smarter in 2020? 
Completing the large grow was educational, but not in the cards for 2020. Instead, Dave sought out clones of mother plants to grow. The process of growing from seed and then sexing the plants was a step to skip.
Dave studied on YouTube and built a greenhouse for growing eight plants of various genetics. 
The process of learning continues!